Women Business Casual Tips
Be that any event, corporate, private or a family one, women are very possessive about their looks. The story of women and their looks has a lot which man can never understand.
When it comes to dressing casually for office, women take it differently. Since usually the dressing depends on the code of conduct the company underlies and that changes from company to company. Saturdays which are by most of the companies are open for casual dressing, therefore see a great influx of business casuals. Unlike business casuals, official dresses mostly have dark colors and simple looking elegant attires, business casuals can be of a wide variety.
Casual Dressing Tips for Women
Your personality introduces yourself even before you speak. So, it is important to dress sensibly. This blog will be very beneficial especially for fresh graduates and those who are soon to take an interview.
Read the tips below, and you will be able to list out attires for your day to day routine.
We'll start with something that is very important, "the interview."
-1 Stay Above All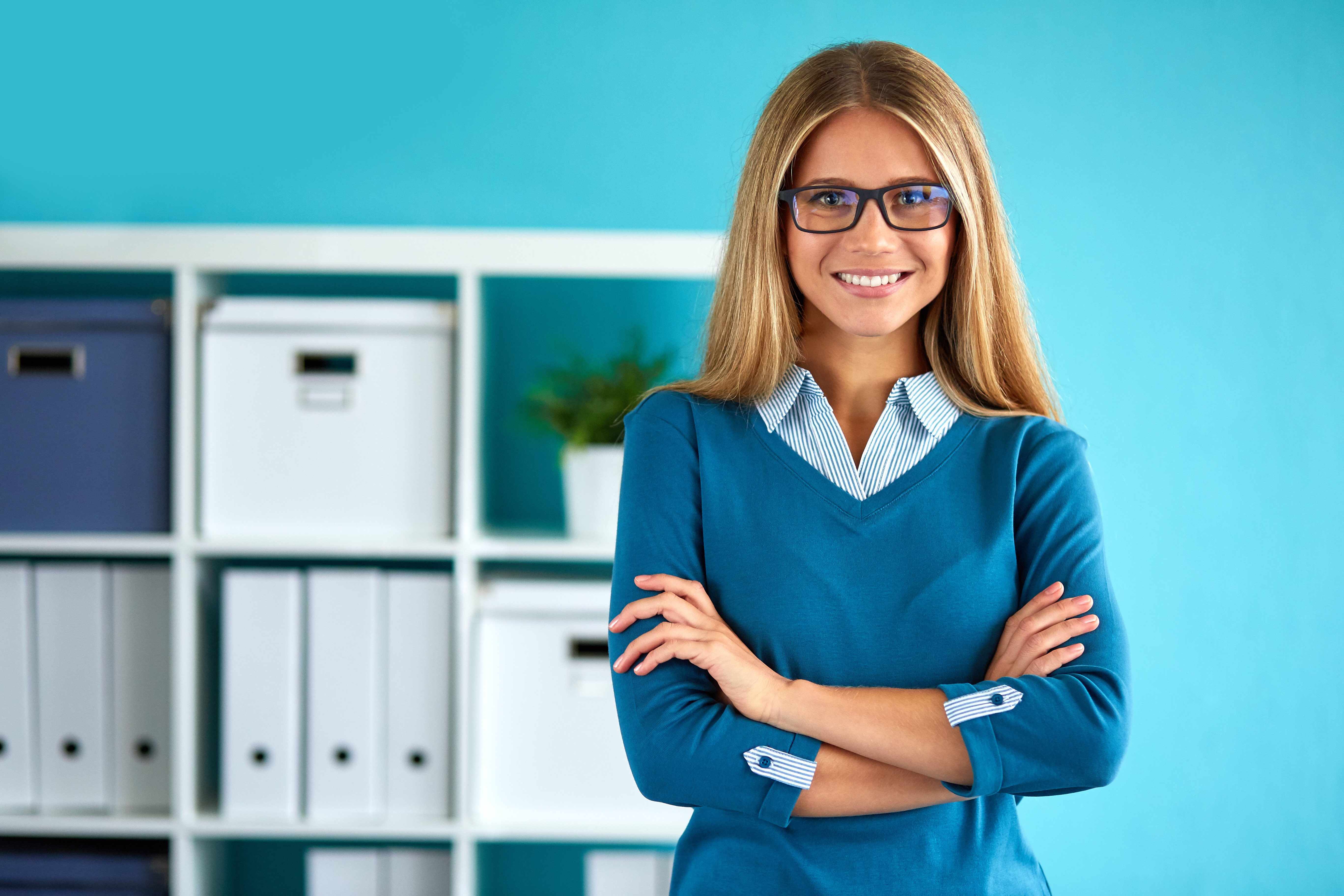 The first chance you get is the best opportunity for anything. The opportunity which if once lost will never come back with the same significance. So try to your best shot to leave an overwhelming impression in the very first attempt. Oscar Wilde said it exactly right, "You never get a second chance to make a first impression." So the first chance should be taken seriously.
Here are some classic dressing choices that can give an impressive interview look. For an interview, wearing black, or a dark color outfit would be great.
Don't defame the effect pullovers or dress shirts may need to accentuate the looks of brilliant jeans. However, it's not like everything would have all the qualities required for a casual business dressing. For example, polo shirts, knowing that they have neckline, dressed with khaki trousers are still considered to be too casual to business dressing.
In case you can't resist putting on a jacket, thanks to the fact that they are now given the scope of ladies' wearing, so ladies are on for this, you must keep it distinguished. Try carrying it not with a matching outfit to make sure you sit well with the business look.
Just imagine that have a meeting in a setup of a startup, you can be easy with your dress, yet can't take it for granted. Not because the CEO might dress too casually, so they would like you to be dressed that way too. Certain organizations do even have uniforms for professionals.
Usually what is observed with the startup environment is that male engineers are more interested in wearing casual easy feel shirts with pants, while females hold some more standard. That's annoying. However, as you don't know what dress code the company follows in case you have never been there before, don't go with a dressing that may backfire, rather keep away from extra casual to be safe.
Some startups may also take pants as easygoing business casuals for women. Wearing pants being liked or disliked can better be decided considering the group of the professionals and their choices. You can go for pants with a pleasant shirt or overcoat that is not designed excessively and looks decent.
-2 Don't Compromise on Basics
Doesn't matter if you like shopping or not, shopping for clothes for work also feels like nothing but work. Dark-colored pants are of a kind that you could wear for parties, however, they don't look bad at all. Although there's no one seen trying jeans especially at their workplace, you once come to know what looks good on you, you don't need to rethink what you should wear and what you should not.
However, What out of the things will you require for yourself? People won't care about you wearing dark colored jeans and pants are of the same brands for sure. If luckily you don't like jeans and rather like to dress clean and simple, you have a lot of options for business casual dressing. Here's a wonderful business casual dressing tip, dress in a pencil skirt with a sweater that sits well with it.
If you are not a follower of trends, you might be in a better situation since the important thing is just to carry the variety of tops with pants without feeling shaky or worried.
Tops being the topic, what designs are the best for easygoing business casual dressing? Discussing distraction from social norms is much easier to discuss what one should wear.  Make sure you don't resemble a party freak with tight and half covering clothes.
Worried about the possibility to have dressed in shirts, or other clothing that doesn't look formal? Let's talk about t-shirts. If a t-shirt is what you would like to wear, so all depends on whether the shirt can carry you the way a professional does? If there is any doubt about the t-shirt, better stay away.
-3 Cosmetics and Hair are Important Too
If you are looking for business casual dressing tips, don't ignore the fact that not only what you wear is important, but how you appear is important too. Try both natural and make-up looks, know what suits more and where you are going. Because your personality will be evaluated by someone else's eyes.
Cosmetics and hair are completely your choices. You are free to do what you like, but trying a change is not a bad choice with keeping in mind that changes should not be tried on crucial moments like interviews. Business casual dressing during regular days can be changed and tested.
-4 Shoe Accounts for Probably the Most Value in Official Dressing for Women
Business easy going is important not only because you have to appear sophisticated, but the confidence it renders enhances your performance by a great deal. Dress in pants and a sweater according to the day and weather and pair them up with leather heels. You will ultimately be looking stunning and impressive.
You like getting yourself dressed and made up with pink or have adorable shiny hues but are confused about how to render a business easygoing look with these tints? You have to just be sure of what your clothes are conveying to the ones observing you. With that secured, you can go well with any color you like to be dressed in.
-5 Take your colleagues dressing into consideration
Business dressing has a lot of variation depending upon the company and its culture. While you dress up for your company's event or any other formal occasion related to the company, you must consider how your coworkers are dressing. This gives a good idea of what you should, and more importantly, what you should not.
-6 Easygoing for convenient casual Fridays
If your organization like thousands of others has a day fixed for some extra casual affair, this must be Friday. Usually, it doesn't get tough to decide what you should casual the casual dresser day. Find the best of your comfort to dress for this day. But again, know the fine lines and don't choose to wear what would not be appreciated even if it is Friday. So the point is, you can be a little less careful on Friday when it comes to dressing than other days.
-7 Ordered tips for business casual and official dressing for women
Have a quick go through of your industry, company, employees and recall your styles as well. Consider them all to pair up a few things like pants, shirts, and undergarments. Your stuff's ready, and you're all set.
For those who are extra careful about their spending, they can get their storeroom searched through and they will definitely find something that they will be able to pair up with something and get a wonderful easygoing business casual ready.
Develop a habit to shop time after time without considering if you need what you are going to shop or not. Buy some nice outfits and keep them in your closet. You would someday regard it as a blessing when you will be in a hurry or an office event would be announced out of the blue.
Don't forget the shoes, heels, Zappos and some other articles. Always keep them ready to dress without a hassle on the very day you need to.